Getting Healthy, High-Class Rest, and Energy Recovery - PARK RESORT TSKALTUBO
Park Resort Tskaltubo is a balneological resort located in Central Park, Tskaltubo. The complex includes a hotel, a wellness-rehabilitation center, and a restaurant. Where.ge talked to Marketing Manager Lana Lanchava to find out more about the unique features of the resort and other interesting issues.
"With Park Resort Tskaltubo, we wanted to create a space where guests would be able to perfectly combine treatment, health, and relaxation, and closeness to nature, in a quiet and pleasant environment," Lanchava tells us. "Due to the unique, natural resources of Tskaltubo, our main direction is of course balneotherapy, but Park Resort Tskaltubo is a place for anyone who wants to escape the daily, tiring routine, get rid of stress, or just have a nice weekend, to treat themselves."
"It often happens that after the holidays or weekends, instead of returning relaxed, we get back to work even more tired. At Park Resort Tskaltubo, we believe that recovery, quality rest, and recovery of energy is a priority for people of all ages. At the same time, the distinctive architecture of the town, the 80-hectare park, and the karst caves with a unique microclimate, make no less of an impression on our guests and make the days spent with us even more special," she says.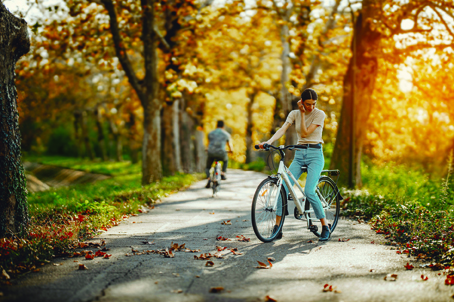 What is unique about the resort?
Tskaltubo is a multifunctional balneological resort of world importance, and its main mineral resource is the healing thermal water here, which is distinguished by its physicochemical qualities and is hard to find an analog for anywhere in the world. Radon waters have unique healing properties and cure up to 60 diseases in total. They strengthen the immune system, activate blood circulation, regulate blood pressure, improve metabolism, promote cell regeneration, and have analgesic and anti-inflammatory qualities. The water here is especially effective in the treatment of musculoskeletal and cardiovascular diseases, central and peripheral nervous system, gynecological and urological problems, and various skin diseases. The natural temperature of the water is 33-35 degrees at any time of the year, and procedures are carried out in running water, due to which the water constantly retains its physicochemical and healing qualities, uniformity, and temperature. Because of these unique features, Tskaltubo still attracts tourists from almost all over the world.
Tell us about your resort's health center.
Park Resort Tskaltubo includes a balneological, rehabilitation, wellness spa - Be Healthy. In the complex equipped with modern technologies, guests have the opportunity to be treated under the supervision of professional rehabilitation specialists - spa thermal, radon, mineral water baths, use the latest physiotherapy equipment, boost immunity and undergo treatment procedures for illnesses such as spina bifida, have mud healing applications, and various physiotherapy. Weight correction and detox programs are also active under the supervision of a qualified endocrinologist. The post- Covid rehabilitation program is especially relevant. In addition, we want to highlight our cosmetology cabinet, which is in high demand among the guests of the center and is distinguished by the highest quality preparations.
We can confidently say that "Be Healthy" is a place where all our guests will find the procedure they want - be it health, face and body care, or just relaxing spa treatments.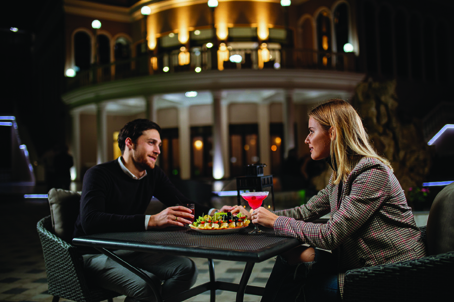 Tell us about the hotel.
Park Hotel Tskaltubo offers guests 45 rooms with a view of Central Park. We have a lobby bar and a small terrace, and there is a children's play and recreation area, bicycles, a tennis table, and various entertainment activities. Guests have the opportunity to enjoy a walk in the fresh air in the morning in the green park, to enjoy refreshing procedures in the afternoon, and to spend the evenings on our terrace with live music.
What can guests taste at the restaurant?
Our restaurant, like Tskaltubo, has a long history, dating back to the 1950s. It was a place that brought together family, friendly gatherings, or just relaxing guests. For us, restaurant Magnolia is a synthesis of past and present, tradition and modernity. Therefore, the guest who comes here can taste both traditional Georgian and European cuisine, discover new flavors, celebrate special moments, and make the day a little more special.
What are Park Resort Tskaltubo's future plans?
We want to promote the uniqueness and popularity of Tskaltubo in both local and international markets. Tskaltubo has great potential and all kinds of resources to become one of the main destinations for visitors in terms of medical tourism.