SWEET GEORGIAN SOUVENIRS
Buying the souvenirs of the country you're visiting is part of embracing the local culture. While visiting Tbilisi, it's crucial to know where to buy the right souvenirs and sweets, so Where.ge has put together a few of the best options.
MAIDAN BAZAAR
Located in the heart of Old Tbilisi, Maidan Bazaar offers all a tourist can wish for in a souvenir: postcards, magnets, wine, brandy, handmade dolls and toys, t-shirts, national hats and costumes, Georgianthemed accessories and bags, books, pictures and paintings…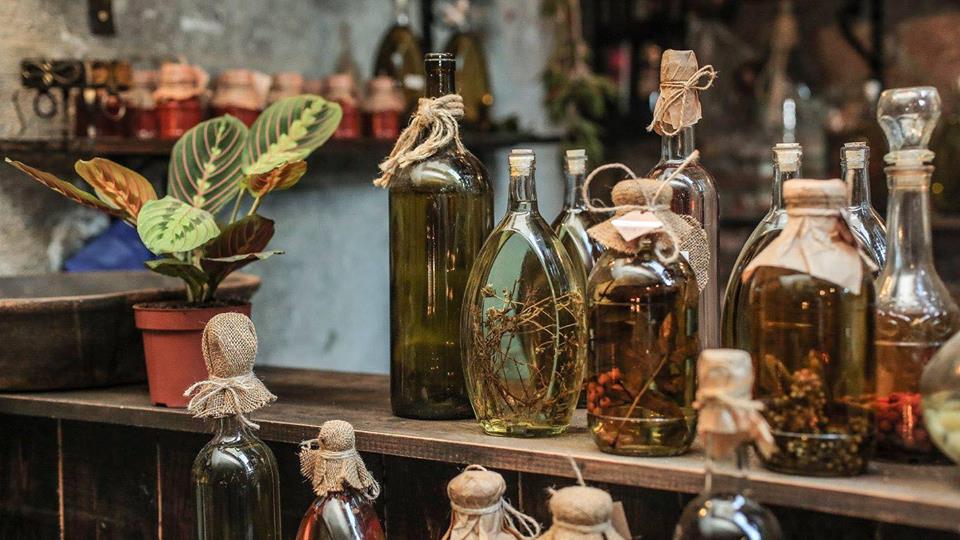 The historical location of the bazaar adds to the advantages of the shopping experience. They offer a variety of choice and what's more – handicrafts!
7 Gorgasali Square
(+995) 514 41 91 91
Monday – Sunday, 10 AM – 10 PM
MEDIATEK TBILISI
Located in Vake, arguably the district where the most fashionable Tbilisians reside, Mediathek Tbilisi – a modern library – offers a calm and relaxing design for all generations. The pass for the Mediathek is 15 GEL annually. While it's a great place to spend or kill time, they also have a beautiful souvenir shop right in the corner. In Mediathek Tbilisi you can read
a book, talk to a friend or two, drink a cup of coffee and buy a Georgian souvenir – could things get better?
76 Chavchavadze Str.
(+995) 32 224 10 24
NUGBARI
This candy company founded in 2015, the title of which would be translated into English as "delicious sweets", has a slogan: Famous Georgian Delicatessens! And they don't lie, since Nugbari produces and sells different kinds of Churchkhela – the unique "Georgian snickers"!
34 Chavchavdze Ave.; 2/4 Rustaveli Ave.
(+995) 32 214 90 44
Monday - Sunday 11 AM – 9 PM
BADAGI
Another candy shop – more famous in the business, offering a wider selection of Georgian Churchkhela. Prices range a little higher, but so does the quality of the product. However, taste is a very personal thing and you should definitely try both Badagi and Nugbari.
37 Chavchavadze Str.,
2 Miminoshvili Str.,
25 Peking Str.,
Tbilisi National Airport
(+995) 597 11 10 22
Monday – Sunday
10/11 AM – 21/22 PM
(depending on the location)