PERFECT PLACES TO HAVE A DRINK WITH FRIENDS
Here on holiday or just fancy heading out for a social drink or two? We've got you covered with these simple, affordable and own-style bars, where you'll be good for both beers and cocktails. Enjoy!
DIVE BAR
As the name suggests, the floors in this bar are not made of jade marble, nor are the staff graduates of the Jeeves school of service. They are, however, friendly to all and sundry, and serve import beers at staggeringly cheap prices; the price making 'staggering' the operative word. Particularly popular with Tbilisi's expatriate community, patrons come from all walks of life; one can find oneself conversing with a journalist, a diplomat, a mercenary, a Bohemian, or a man who claims he works in Hollywood because he once served a cup of coffee to Bruce Willis on a movie set. The bar is also visited by young Georgians looking to escape khinkali, supras and the toasts of the tamada.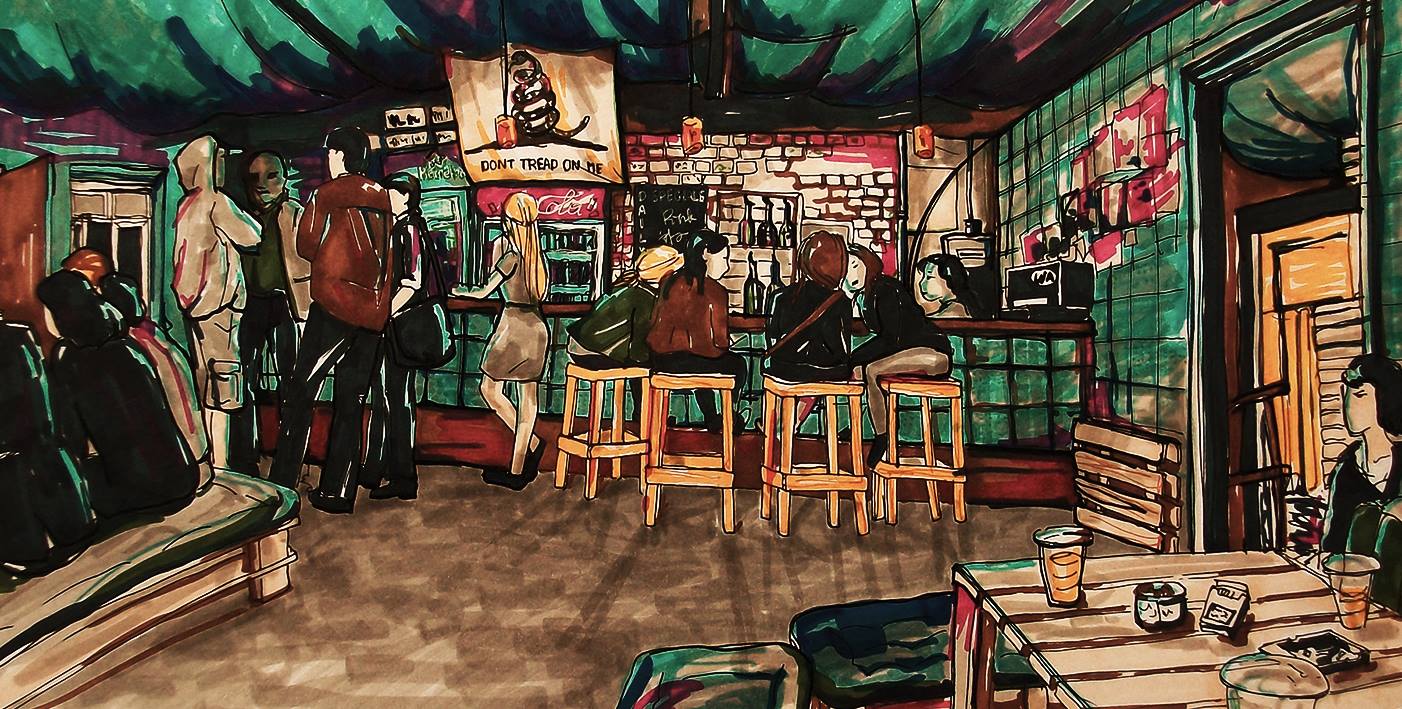 12 Revaz Laghidze Str.
(+995) 597067473
VALIKO MANSION
Valiko Mansion, set in one of Old Tbilisi's best old buildings, is a hidden gem of the bar scene of the city. The carefully curated interior answers to the emerging underground scene, combining the old, classic, and decorative style of the building with paintings and sculptures. Every night, you will encounter interesting and welcoming people who are looking to make new friends; some are fellow travelers, some are locals. Enjoy the chill out zone downstairs, or stay close to the bar with balconies against the background of the 19th century original owner's film playing on silent and adding something unique to the atmosphere.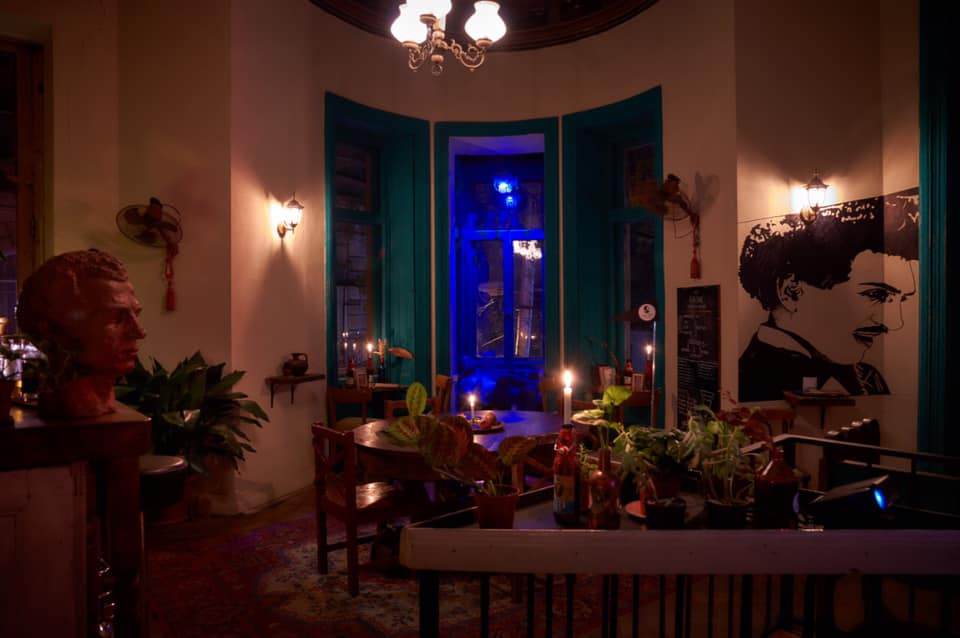 24 G. Tabidze Str., Tbilisi
(+995) 593 96 14 54
WINE NOT?
Wine Not? is a cool new wine bar in central Tbilisi. They describe themselves as a "free and interesting space for wine lovers."
The bar offers an extensive selection of wines from across Georgia, and helpful, knowledgeable staff to assist customers navigating the variety. It's a great spot for wine lovers, and the cool design gives it a modern, chic vibe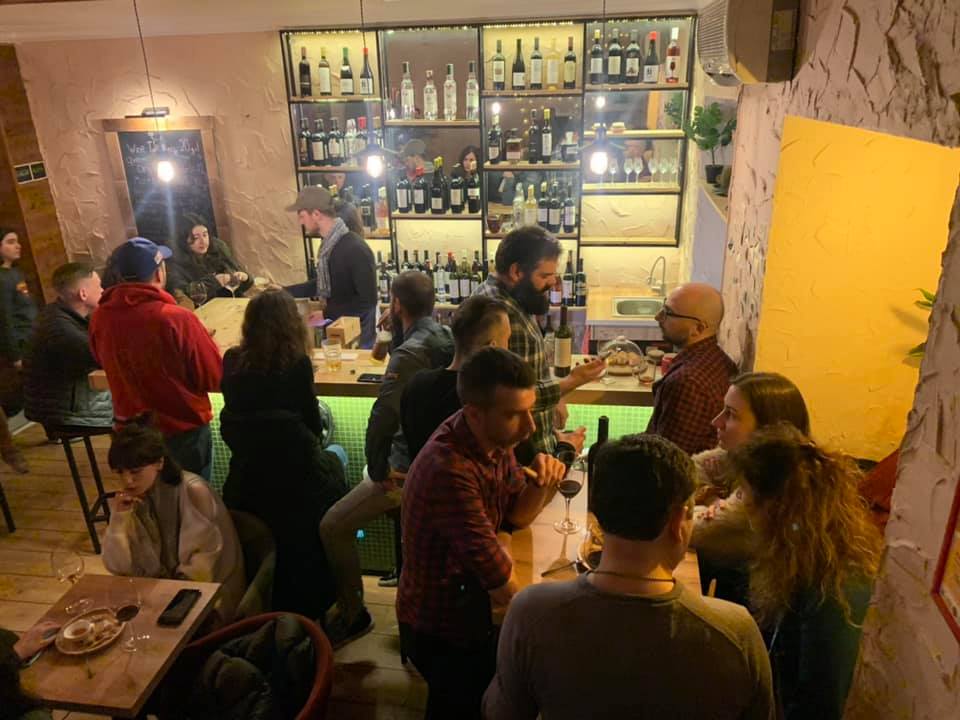 6 V. Petriashvili St., Tbilisi
(+995) 598 39 41 08
21 DRUNK STREET
A great place for after-work drinks or to kick off your evening on the town, 21 Drunk Street is a cellar-bar fit for a small crowd. White walls and light furniture keep the space fresh, and friendly staff and board games make it fun and welcoming.
Best for great beer and wine, they also offer a variety of spirits.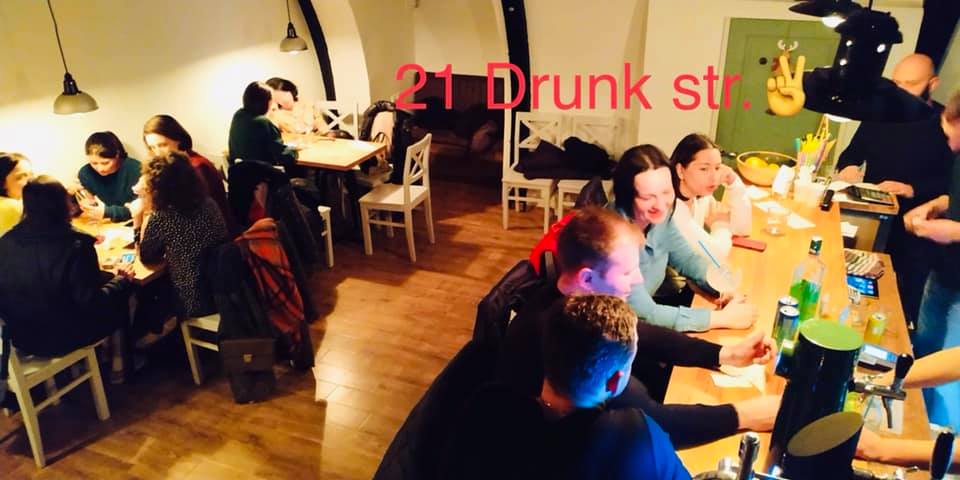 21 L. Asatiani St., Tbilisi
(+995) 591 22 25 52
BLACK DOG BAR
Stuffed with loyal customers almost every evening, this little cozy bar is perhaps the liveliest bar in the historical Sololaki area. It's is frequented by both locals and expats, and on Friday and Saturday nights you will barely find a place to sit, but the chances of finding new friends are higher than ever.
The menu features a variety of craft beer and homemade wine, chacha, delicious burgers and burritos (some of them truly "Georgian style", with some ingredients you will find only here), and such exotic inventions as elarji fingers and stuffed hot peppers.
The design is super unpretentious – Black Dog Bar doesn't want to seem fancy; it is simply that neighborhood pub perfect to pop into after work to have a pint of pale ale and chat with the bartender.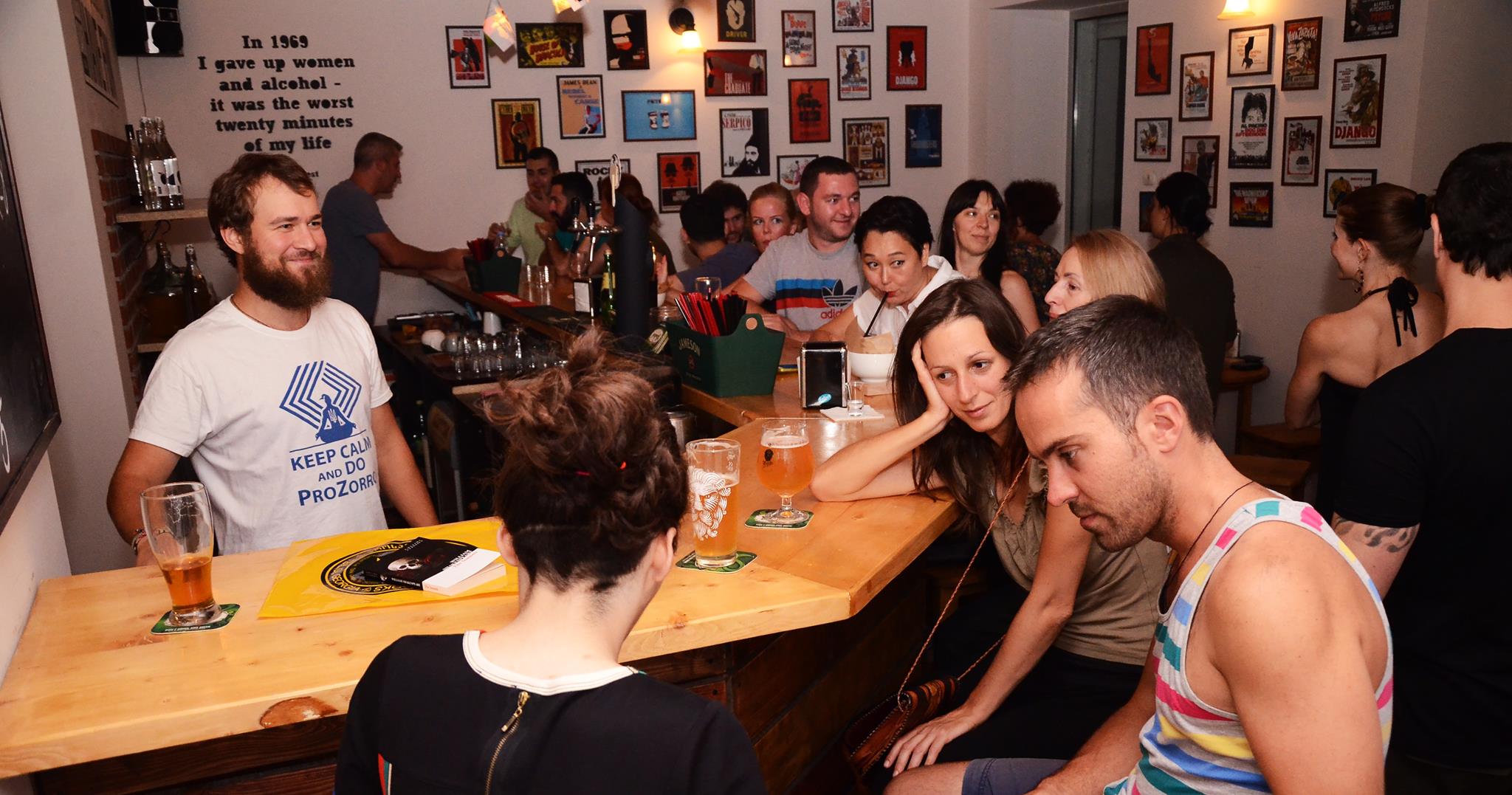 33 Lado Asatiani Str., Tbilisi
(+995) 599 03 62 51