MTSERLEBI RESORT: ECO-FRIENDLY AMBIANCE WITH AN ABUNDANCE OF OXYGEN, HISTORY & NATURE
Kvishkheti is a perfect getaway in any season, just 60-90 minutes' drive from the capital Tbilisi. The famous ski resort Bakuriani is 48.3 km away, and Borjomi is 22.5 km. In the early 20th century, the resort was a popular holiday destination for public figure Dimitri Kipiani, and later well-known writers and their families. You can see the main landmark, the Dimitri Kipiani House Museum, from the hotel only a few minutes away on foot. Kvishkheti has been recognized as a popular destination for children's camps and elite holiday homes.
The construction of the resort Mtserlebi (meaning Writers) was completed in February 2020 and started hosting guests in June, with an up-to-date protocol of sanitation, security and service.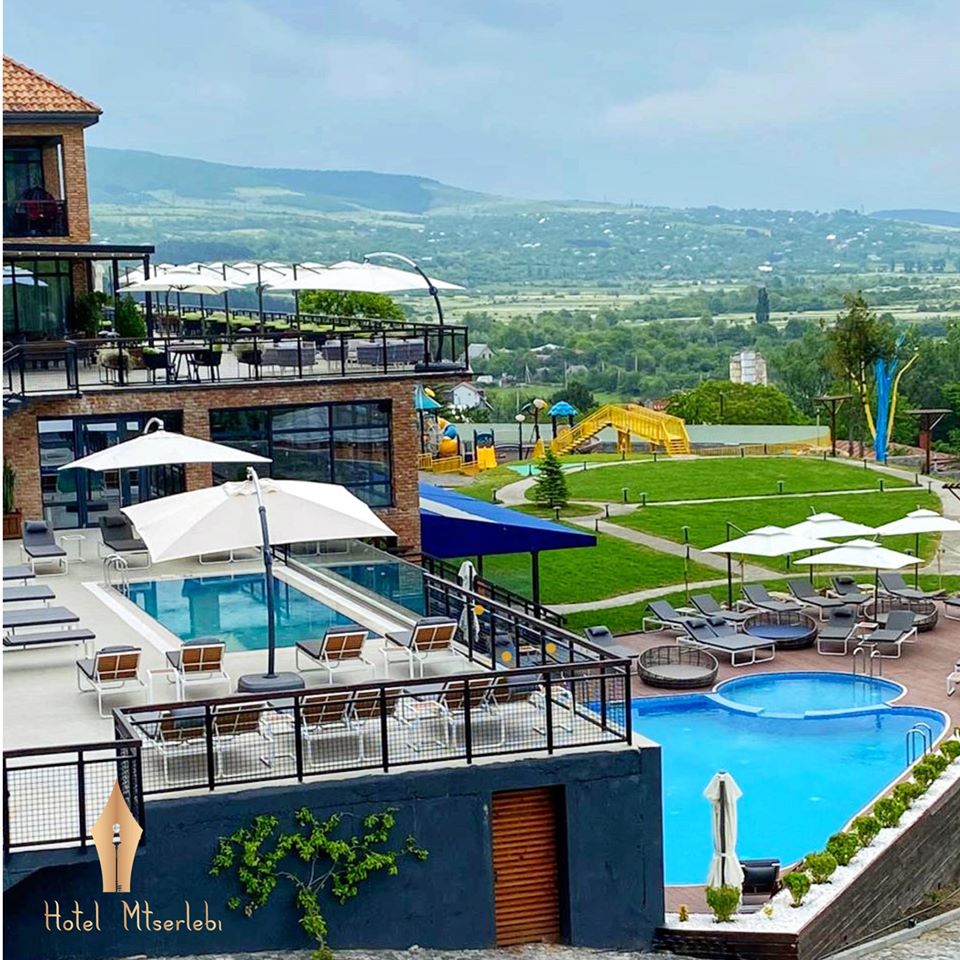 Kvishkheti is distinguished for its unique climate due to the high concentration of oxygen obtained from the combination of warm, humid air masses from the Black Sea and mountain air. Its air is full of healing and prophylactic features for the respiratory system. A minimum of two weeks is the recommended period for both adults and children; however, you can easily see the effect of the fresh air and eco-ambience even after spending a weekend in this paradise.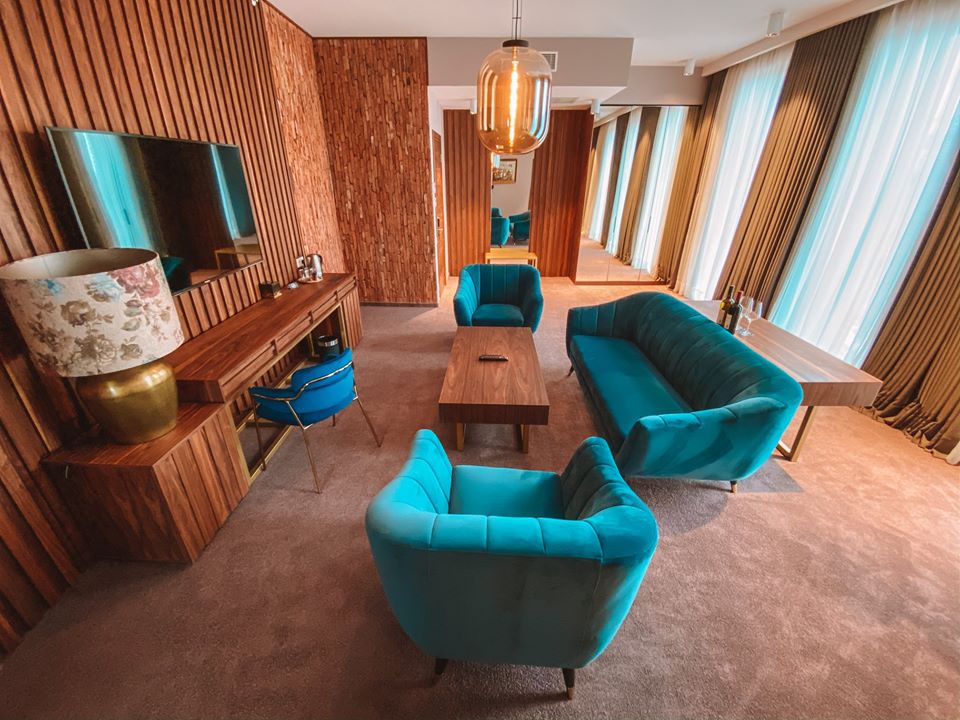 Mtserlebi Resort, located at the foot of a coniferous forest, occupies two hectares of protected, isolated green area, and features 20 eco-rooms, each having a soft and modern touch of unique design and comfort. The complex is equipped with everything for a perfect vacation for families, as well as solo travelers and the corporate segment. The services and facilities include open and closed children's entertaining spaces, a lounge-bar, a restaurant, swimming pools, an open terrace, and a helipad. There is a separate area for those who love noise, dancing, and karaoke, which is set away from the main part of the hotel for guest convenience.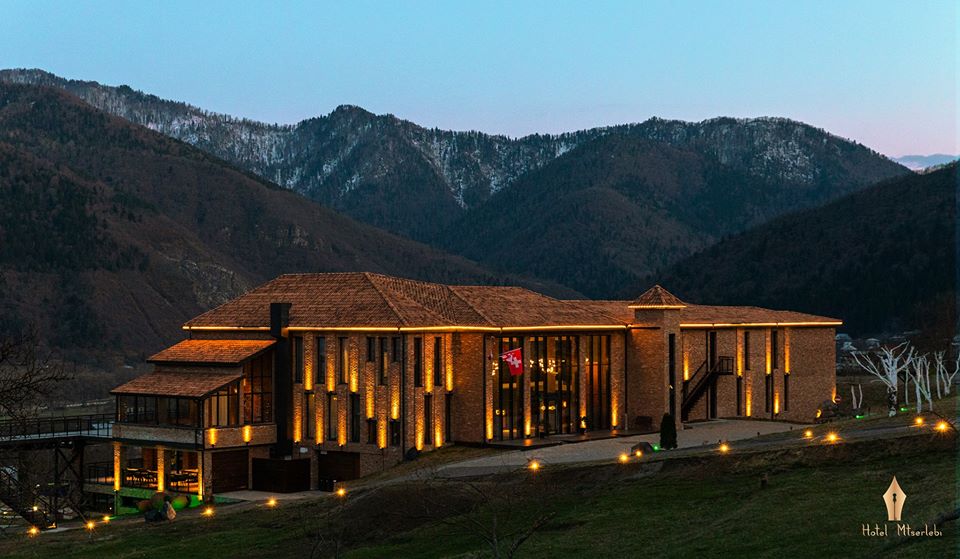 Stunning views of the mountainous surroundings can be seen from every part of the complex, including the rooms.
The concept of the resort is to create a healthy and comfortable environment and to meet every guest's needs individually.
Most of the employees at the hotel are locals, and the hotel restaurant offers dishes made with only natural and local products from local farms, which highlights the management purpose and will to contribute in the region's development.
Mtserlebi Resort will soon receive an official certificate which will give it the status of an eco-hotel.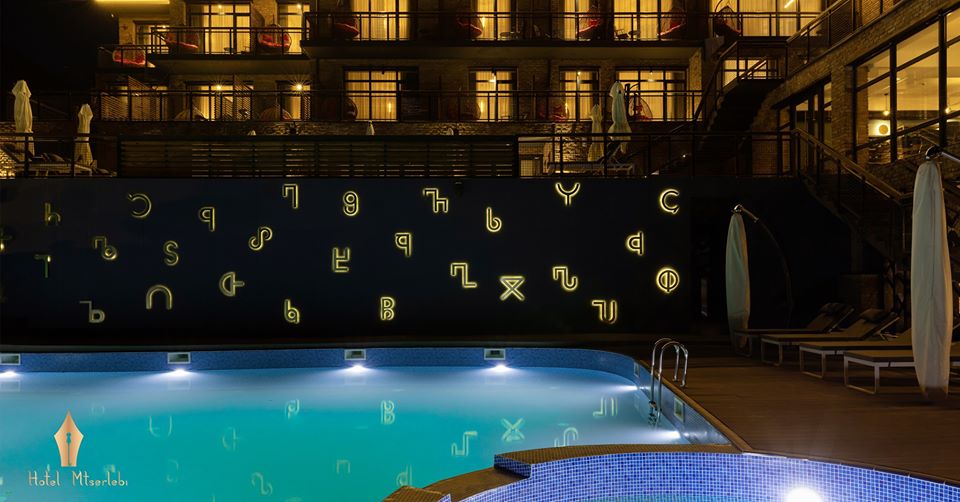 The interior of the hotel and the amenities, such as famous artists' books with illustrations in the lobby, professional service with high service standards, delicious and various options of cuisine, fresh air in and out, unique location and history, all together make for a creative and cozy atmosphere full of comfort, joy and happiness.
By Sopho Bochoidze