THE DIVINE WINES OF DIVINO
Through the 8,000 years of unique winemaking traditions, Georgia has been recognized as the 'cradle' of wine. Therefore, tasting a glass or two of authentic Georgian wine is certainly a 'must' during a visit to the country.
While walking in the picturesque old part of the ancient capital of Georgia, representing the symbol of diversity of the country, through the 'labyrinth' of multiple streets there is an incredible wine bar named Divino awaiting for the real wine enthusiasts.
Following the motto "Come and Explore Georgian Wine", Divino welcomed the first guests just over a year ago, but has already gained much popularity among locals, as well as the visitors of the country, as here you can travel into the world of Georgian viniculture and choose your favorite among an impressive assortment of 500 wines of different tastes and grape varieties presented on site.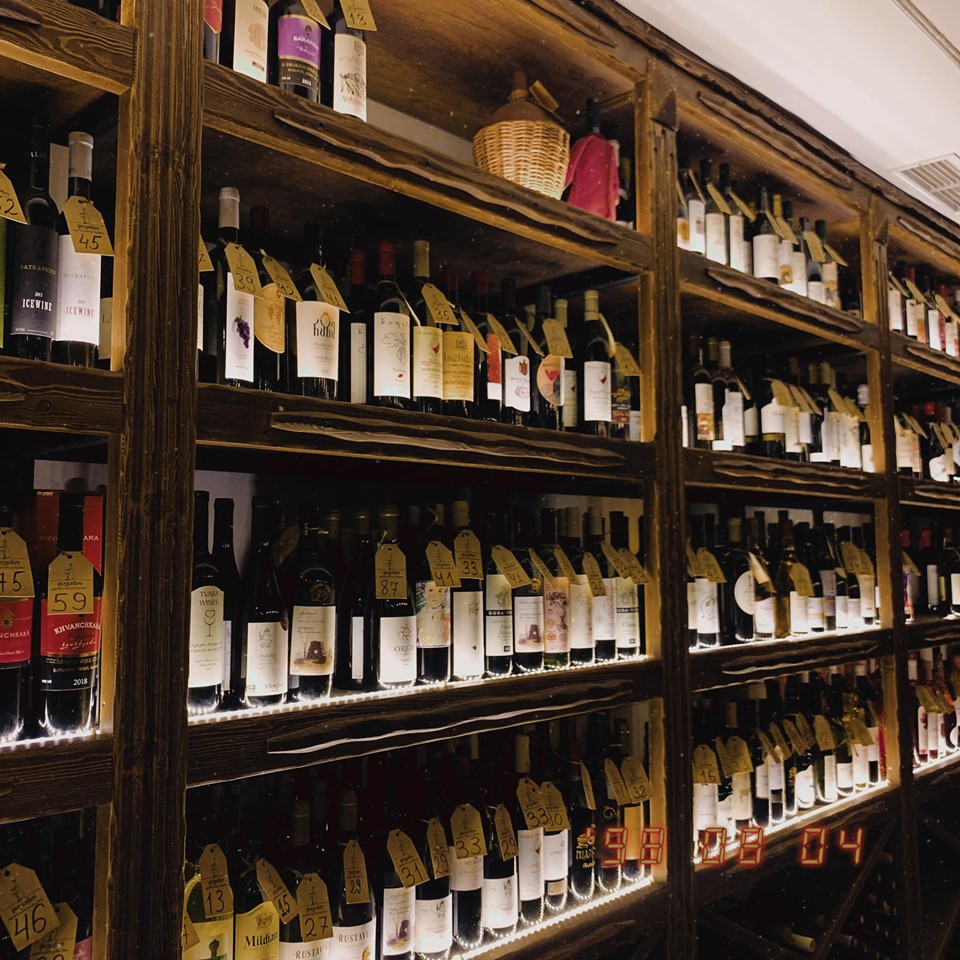 In order to ensure the maximally pleasant environ for visitors, the founders of the venue have worked even on minor details. All the wines found on the huge shelves of the wine bar have been brought from the wine cellars of different regions of Georgia, undergone through a very strict selection process conducted by the experts of the field, and only after that strongly established themselves as the part of Divino's collection.
Snacks or dishes paired with wine are of crucial importance for creating an entire bouquet of tastes and prolonging pleasure. Thus, at Divino you can enjoy wines served with plates of various Georgian cheese, meat products presented with marinated tomatoes, as well as absolutely delicious Georgian sweets with dried orange slices. All of the said have also been carefully selected by the team of professionals.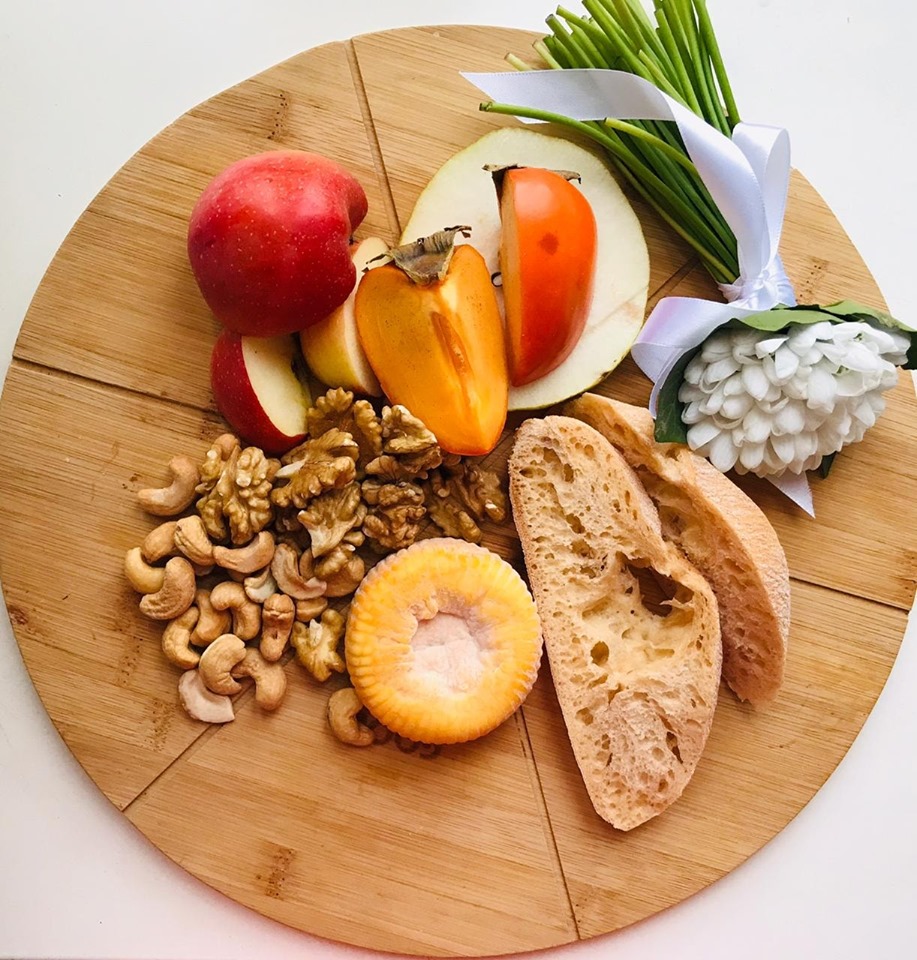 Divino does not only introduce Georgian wines, but enables the guests to discover their history and the ancient methods of Georgia's winemaking in general. Divino offers a 'six wine package', boasting three red and three white wine varieties through which clientele has an opportunity to take a sort of a 'tour' and delve into the incredible story of Georgian viniculture.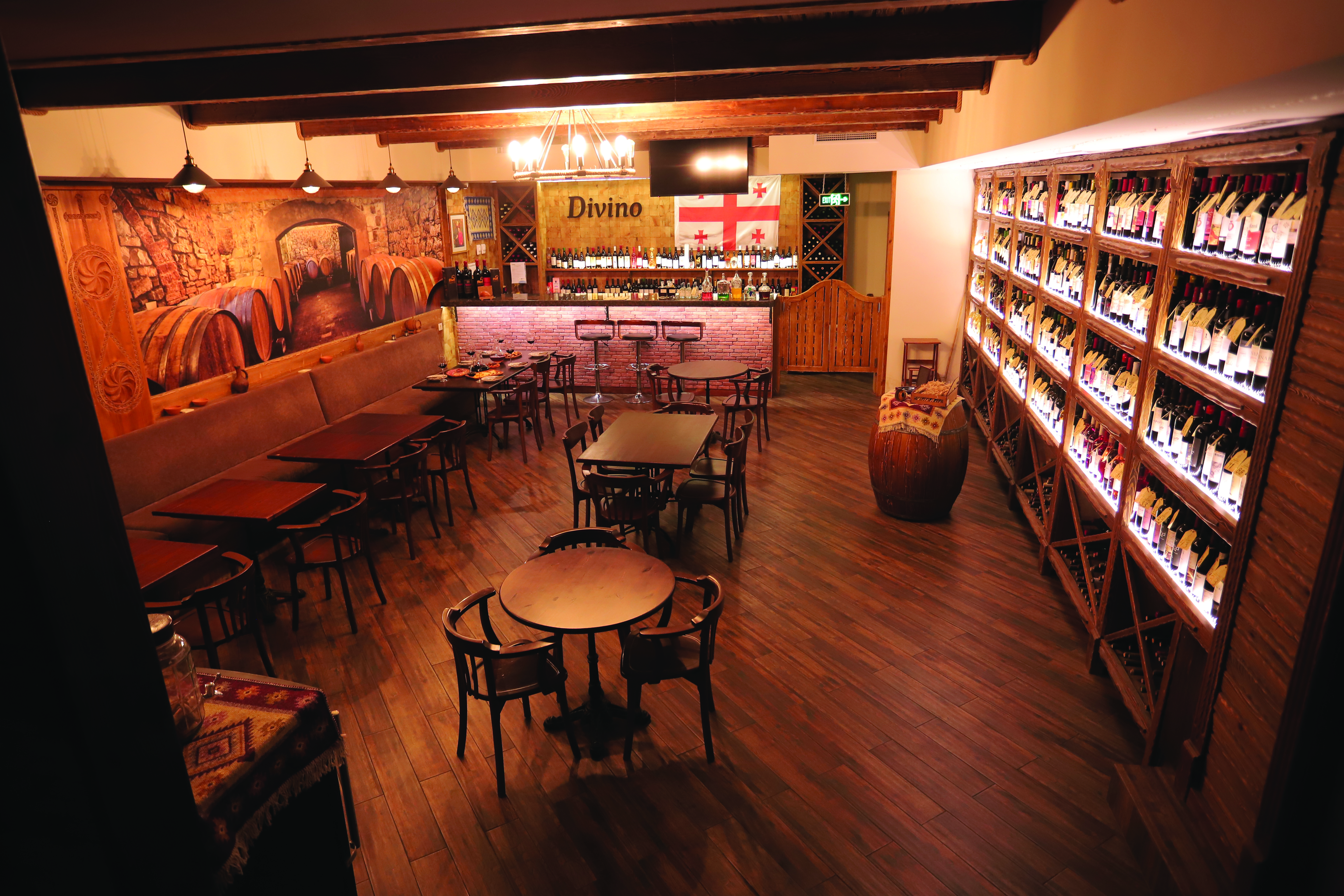 Along with thrilling amount of wines, as well as Georgian chacha and brandy, the ambience of the venue is certainly worth spotlighting. With the elements of traditional furniture and wonderful local musical pieces, Divino creates an authentic Georgian air and represents a fabulous place for spending a pleasant time with friends.
On the final note, while leaving Divino you can also purchase a bottle or two of wine on site and lengthen the to the traditional Georgian later.
By Ketevan Kvaratskheliya