BRICKS HOTEL - A 360° VIEW OF THE CAPITAL
'Guests are sent by God' - this Georgian expression reflects well the culture and attitude of the Georgian hosts towards their guests. Georgian hospitality has long gone beyond the family environment and is developing at a rapid pace. That, and Tbilisi has become the coolest city.
The historic part of the city, Old Tbilisi, is especially attractive to tourists, as it reflects the rich history and culture of Georgia. There, you can walk through the narrow streets, see the architecture of historical houses and enjoy amazing Georgian food and wine.
If you find location and great views important to you while traveling, and you like the mix of old and modern, then we have news for you - the newest, 4-star hotel in the historical center of Tbilisi is now accepting reservations!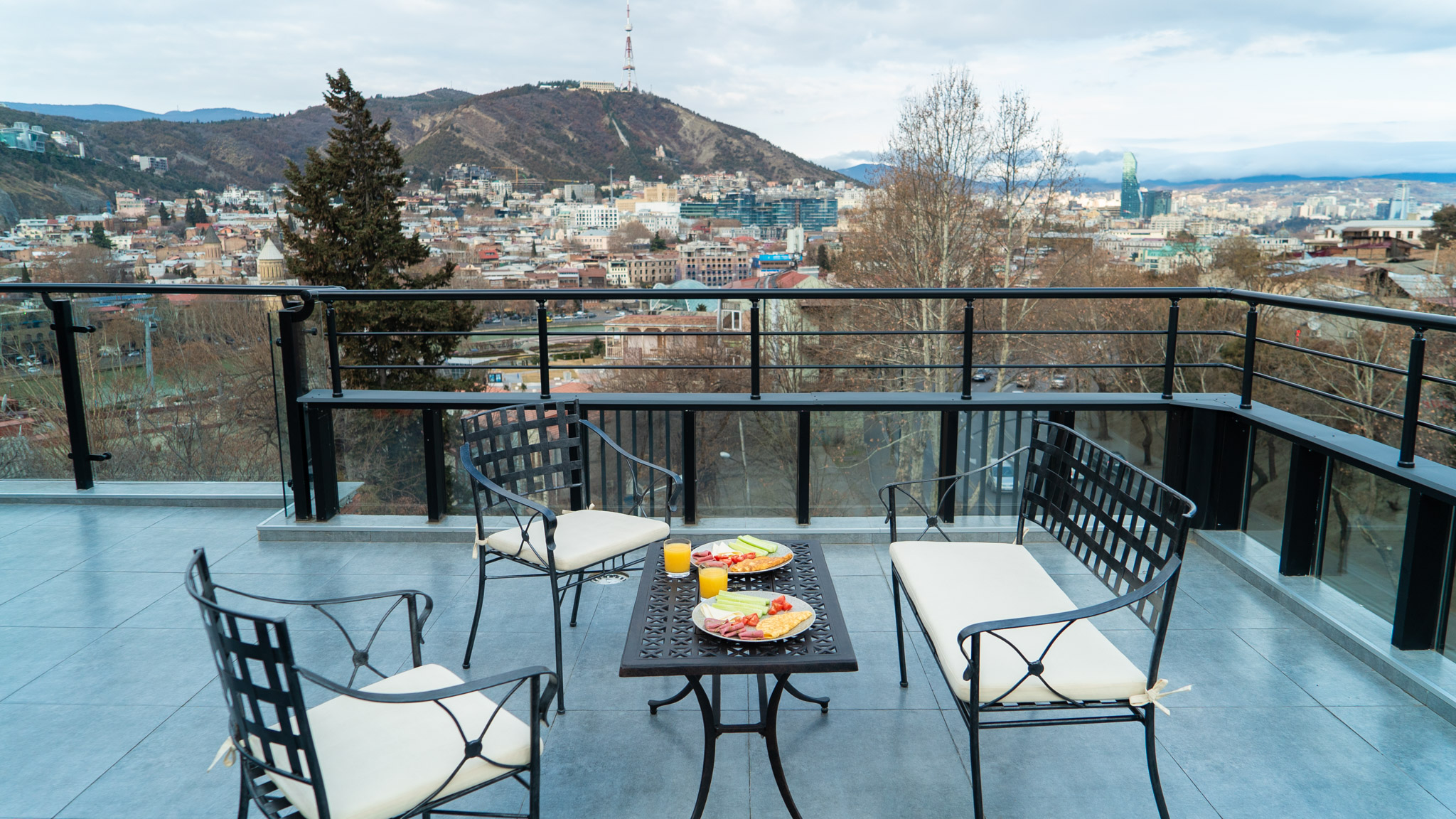 Bricks Hotel is a 36-room hotel housed within a four-storey building in the very heart of Tbilisi, at 17 Wine Ascent Street. The hotel features a rooftop terrace, which offers a luxurious 360° panorama view across the old city, as well as Bricks Restaurant, which serves both local and European cuisine, and well-appointed rooms, equipped with all the amenities today's travelers have come to expect.
Bricks Hotel is surrounded by historical architectural buildings, churches, and sights, among them the Metekhi Church, the Bridge of Peace, the Narikala Fortress, the Sameba Cathedral, the Armenian Church, and the Sioni Cathedral. The hotel is also conveniently located just 100 meters from Avlabari Metro Station, which helps tourists discover both the old and new parts of the city within minutes.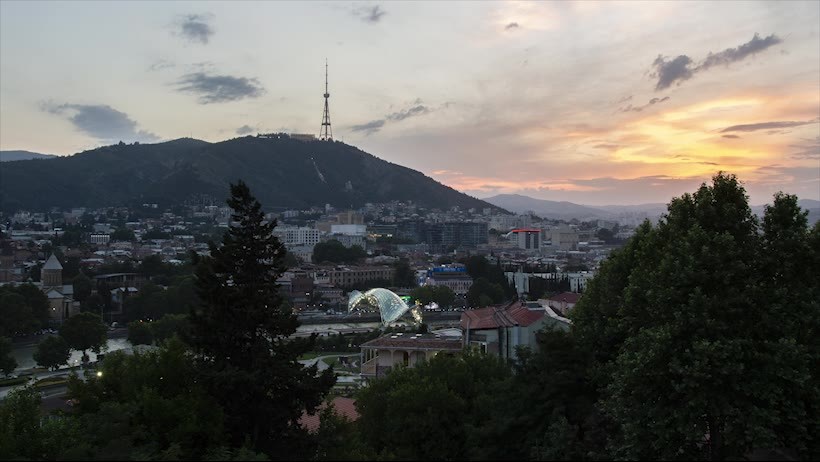 If you are fond of antiquities, then you will find something interesting in the Bricks hotel, in front of which are the ruins of the Avlabari Wall built in the 18th century. The remnants of these historic walls give the hotel a unique look.
Bricks Hotel offers city tours, an airport shuttle, buffet breakfast, and free wireless internet - providing guests with the superior comfort and value they want out of their stay.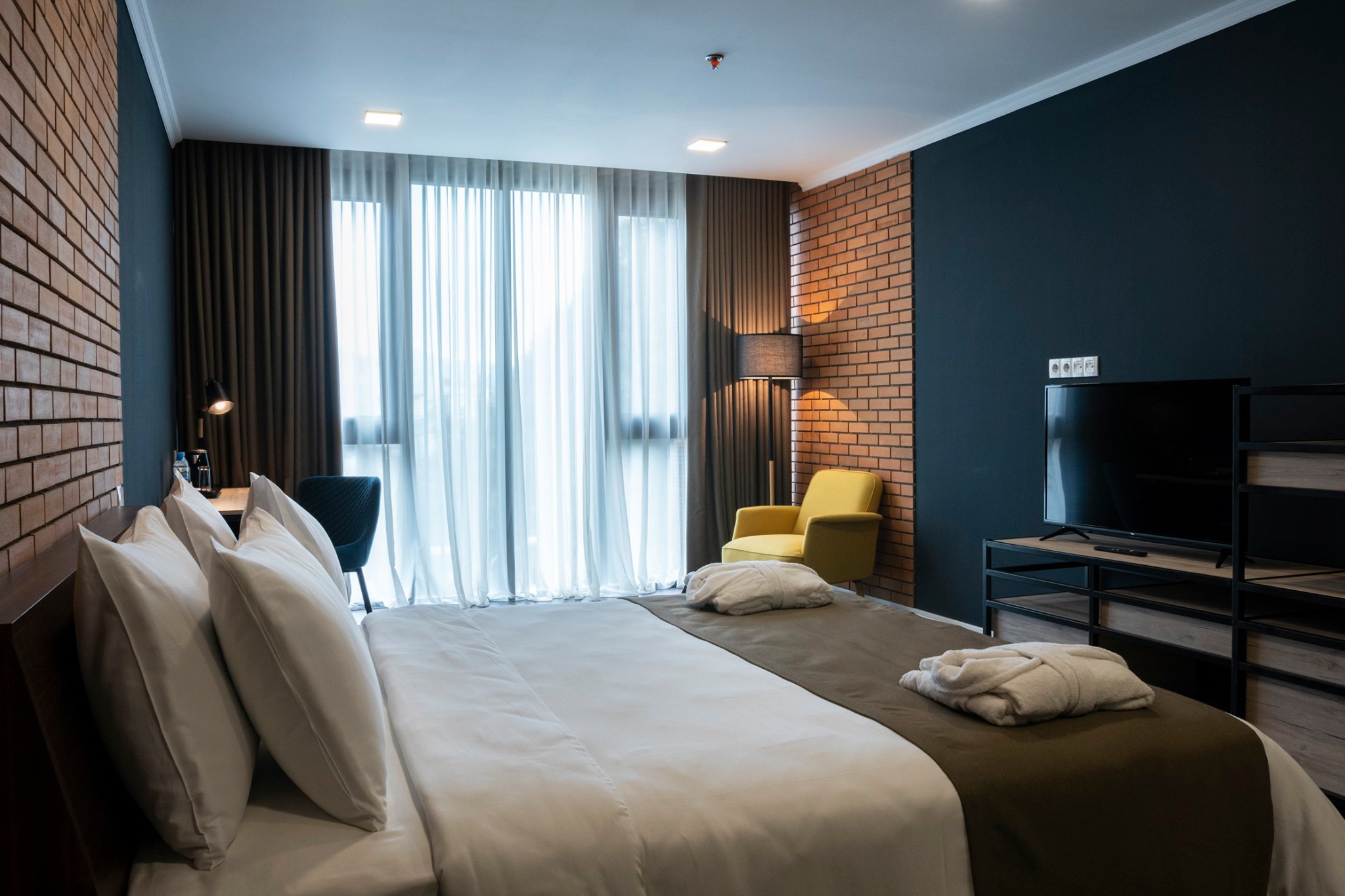 "Bricks Hotel offers high quality, affordable prices and the best customer service that we believe will make our guests' stay unforgettable," said Irakli Motsonelidze, Operations Manager of Bricks Hotels.
Bricks Hotel offers various category rooms, including Standard Double Rooms, Triple Rooms and Deluxe Rooms with terraces. Each room is equipped with air conditioning, a private bathroom, a work desk, a flat-screen TV, safe, telephone, and minibar.
For meetings and conferences, the hotel offers a refined and flexible meeting space which is ideal for workshops, training, and presentations, promising clients an environment that encourages the process of creative thought.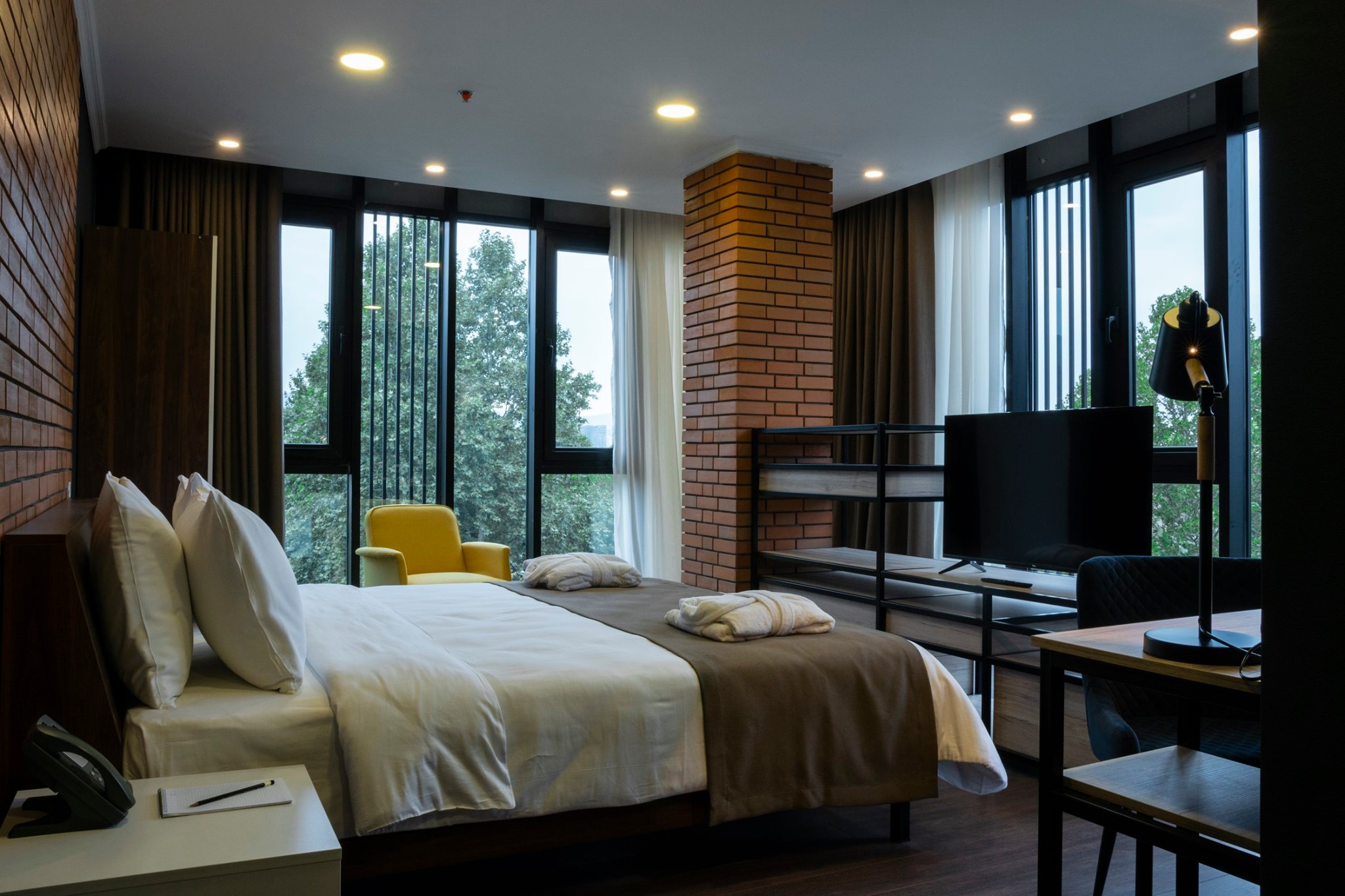 At this pet-friendly hotel, guests will appreciate the warm hospitality and exceptional value.
So, if you are planning to visit Tbilisi, Bricks Hotel awaits!