BEST GEORGIAN COOKERY BOOKS IN ENGLISH
There are a surprising number of books about or based in Georgia, printed in English and other languages: some for hikers, some for history-lovers, some for aspiring politicians, some for those who love to experiment in the kitchen and some, pure fiction and just for fun. Each will, in its own unique way, give you an insight into what makes Georgia so magical, so well-positioned between 'East' and 'West,' so welcoming to guests, so proud of its heritage and so cautious in its relations with Russia.
Being bookworms ourselves, below you'll find something for the budding cooks among our readers. These can be found in English in Prospero's Bookstore in Tbilisi, or ordered online via Mta Publications or amazon. Other such books can be found in other bookstores in the main towns/cities around the country, though often in limited supply.
BE MY GUEST (The Georgian Recipe for Cooking Success)
by David Saldadze, Anna Gigauri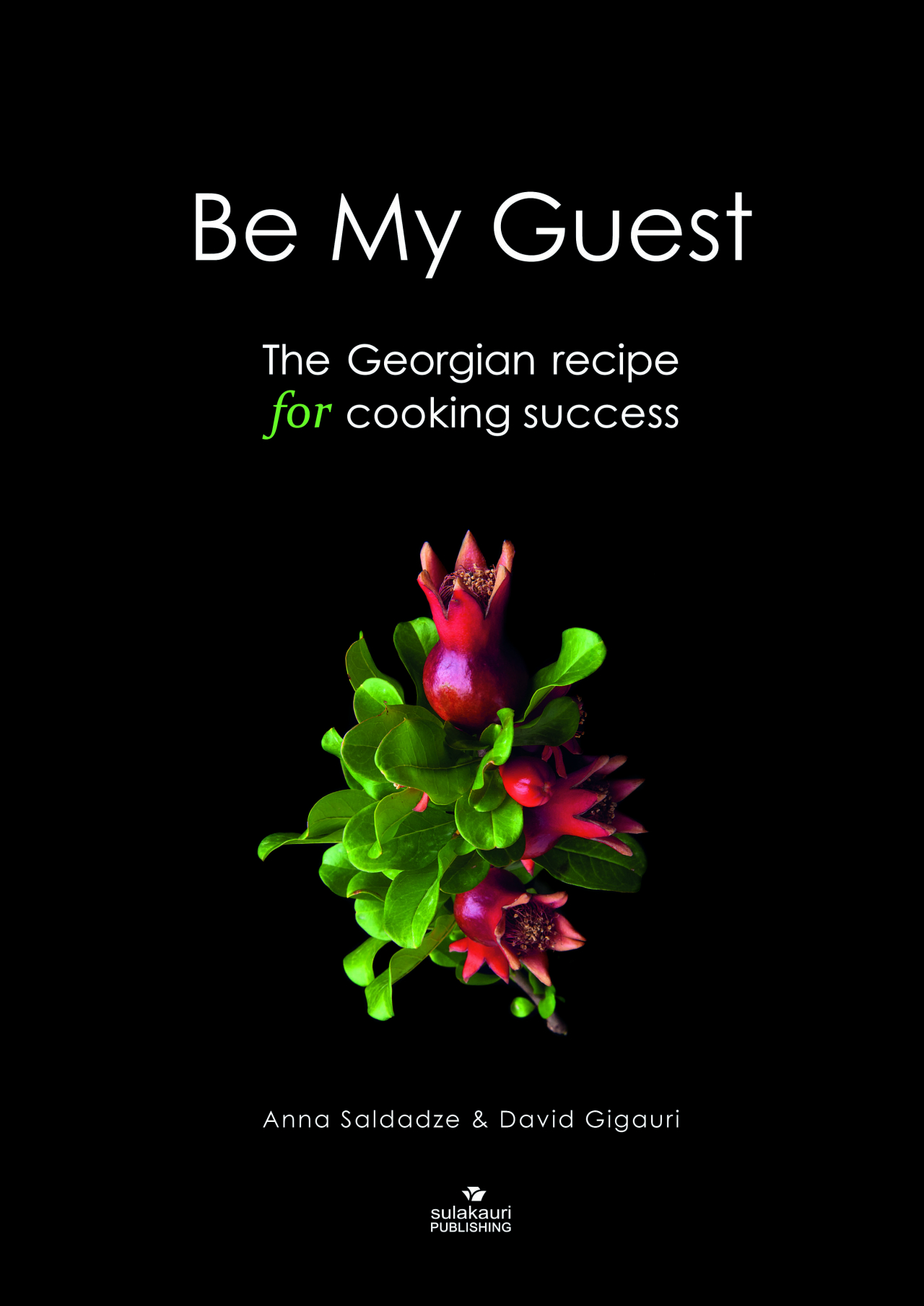 Be My Guest is a book of remarkable stories and delicious recipes created by Georgians living abroad who achieved fame and success in their other careers. It reveals how genuine imaginative talent finds expression in all levels of life - and for Georgians, at the table in particular. Whether a hero of the Napoleonic wars; the founder of the New York City Ballet; a Hollywood muse or New York night-club owner.
SUPRA: A Feast of Georgian Cooking
by Tiko Tuskadze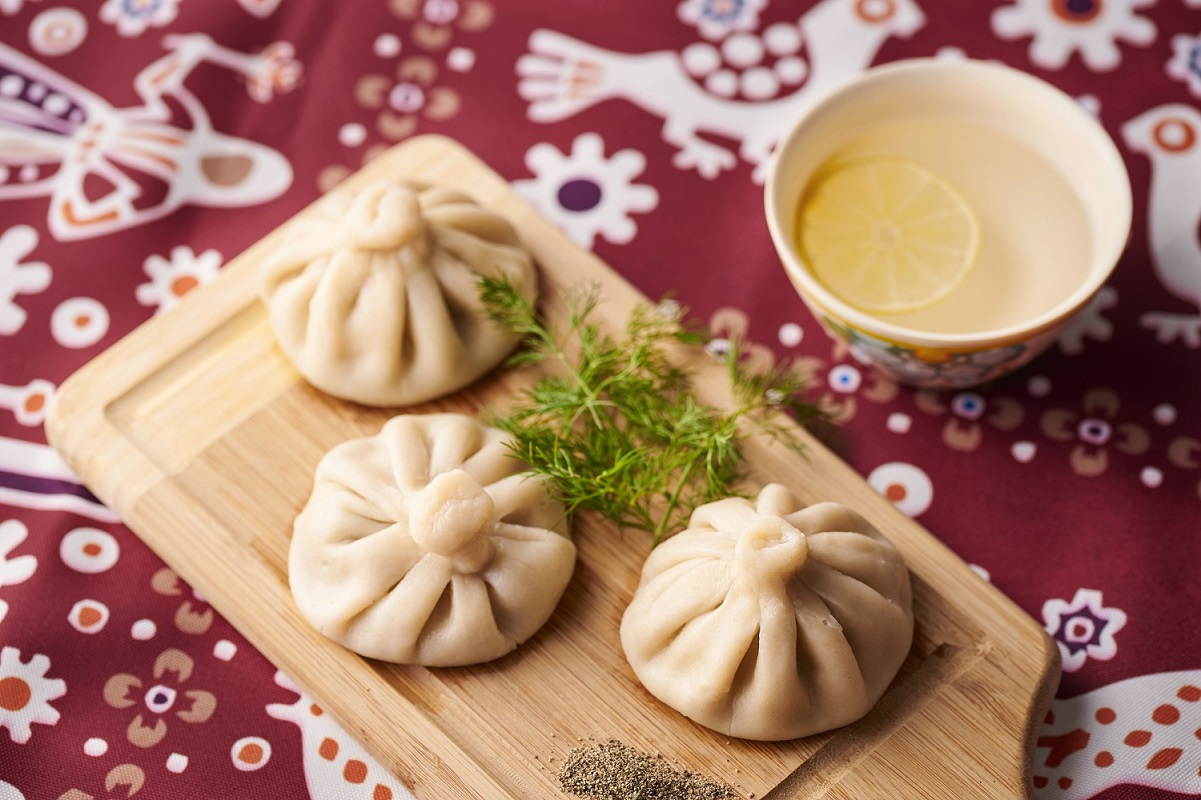 Bordered by Russia, Turkey, Azerbaijan and Armenia, and situated at a crossroads on an ancient East-West trading route, Georgia's rich and diverse history is nowhere more evident than through its cuisine and legendary hospitality. Central and unique to the culinary tradition of Georgia is the "supra," a coming together of family and friends to share heart-warming toasts, great conversation, free-flowing drink and, most importantly, dish upon dish of mouth-watering food. In this, her first book, Tiko Tuskadze shares over 100 of the dishes that come together to make Georgian cuisine a true celebration of its country's unique climate, history, and culture. Recipes follow the authentic procession of dishes, starting with pâtés and sauces then salads, which are traditionally laid out on the table before guests arrive; moving on to sections on soups, bread and cheese, meat dishes, poultry dishes, fish dishes, vegetable dishes, and ending with a few fruity treats. The recipes range from the iconic Khachapuri (cheese bread), Kebabi (lamb kebabs) and Khinkali (dumplings), to lesser-known classics, such as Ajapsandali (aubergine stew) and Ckmeruli (poussin in garlic and walnut sauce). This book is the ultimate resource for anyone interested in discovering this unique and varied cuisine with the dual values of family and celebration firmly at its heart. Includes dual measures.
TASTING GEORGIA: A Food and Wine Journey in the Caucasus
by Carla Capalbo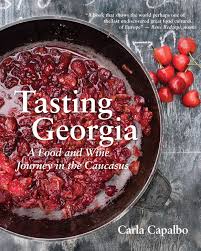 Thi wWinner of the prestigious André Simon Award explores Georgia's culinary traditions.
Nestled between the Caucasus Mountains and the Black Sea, and with a climate similar to the Mediterranean's, Georgia has colorful, delicious food. Vegetables blended with walnuts and vibrant herbs, subtly spiced meat stews and home-baked pies like the irresistible cheese-filled khachapuri are served at generous tables all over the country. Georgia is also one of the world's oldest winemaking areas, with wines traditionally made in qvevri: large clay jars buried in the ground.

Award-winning food writer and photographer Capalbo has traveled around Georgia collecting recipes and gathering stories from food and winemakers in this stunning but little-known country. The beautifully illustrated book is both a cookbook and a cultural guide to the personal, artisan-made foods and wines that make Georgia such a special place on the world's gastronomic map.
THE GEORGIA FEAST: The Vibrant Culture and Savory Food of the Republic of Georgia
by Darra Goldstein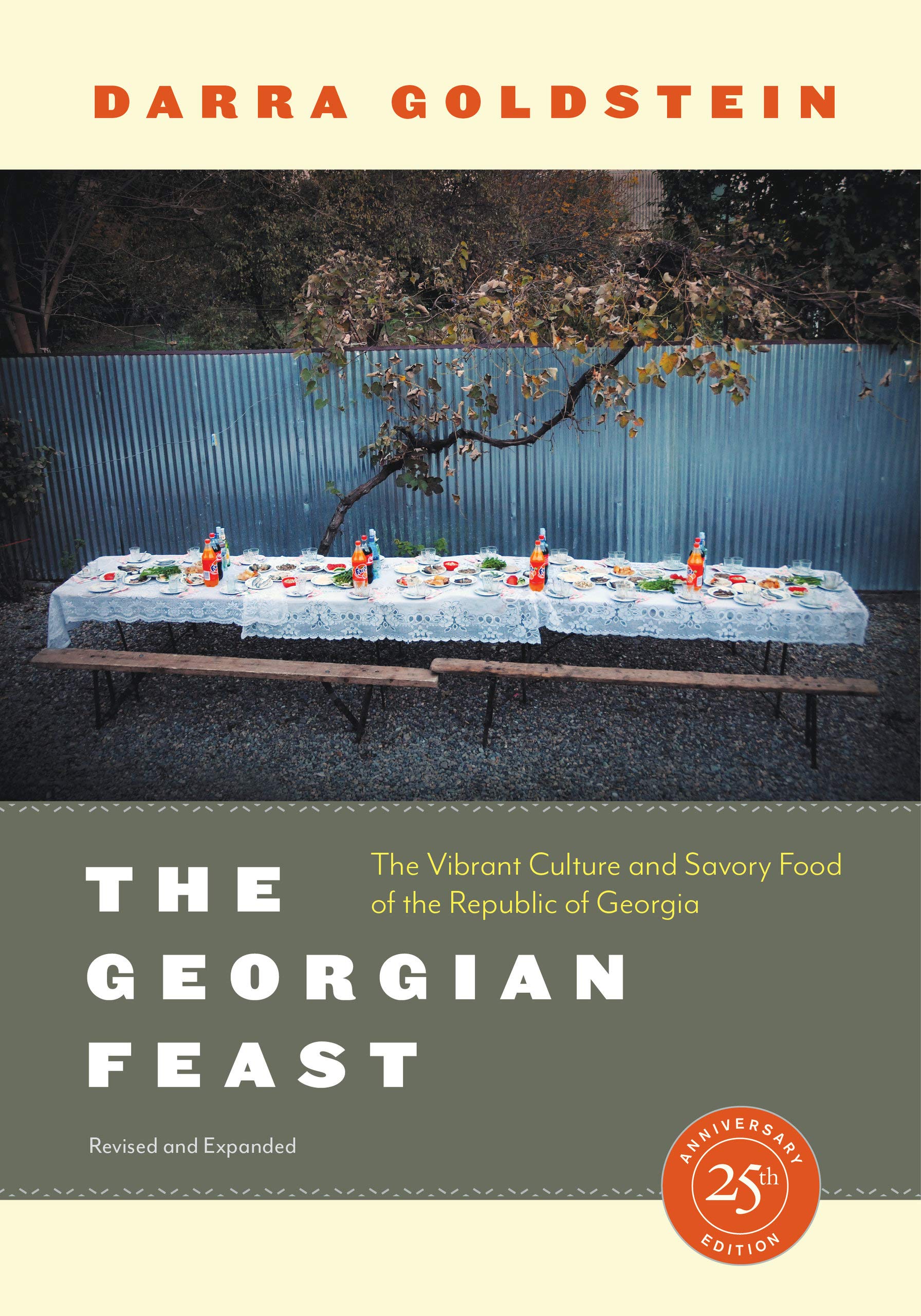 "Every Georgian dish is a poem."—Alexander Pushkin

According to Georgian legend, God took a supper break while creating the world. He became so involved with his meal that he inadvertently tripped over the high peaks of the Caucasus, spilling his food onto the land below. The land blessed by heaven's table scraps became Georgia.

Nestled in the Caucasus mountain range between the Black and Caspian seas, the Republic of Georgia is as beautiful as it is bountiful. The unique geography of the land, which includes both alpine and subtropical zones, has created an enviable culinary tradition.

Winner of the IACP Julia Child Award for Cookbook of the Year, The Georgian Feast introduced a generation of cooks to the rich and robust cuisine and culture of Georgia. This revised and expanded anniversary edition features new photography, recipes, and an essay from celebrated wine writer Alice Feiring.
KAUKASIS: A Culinary Journey through Georgia, Azerbaijan & Beyond
by Olia Hercules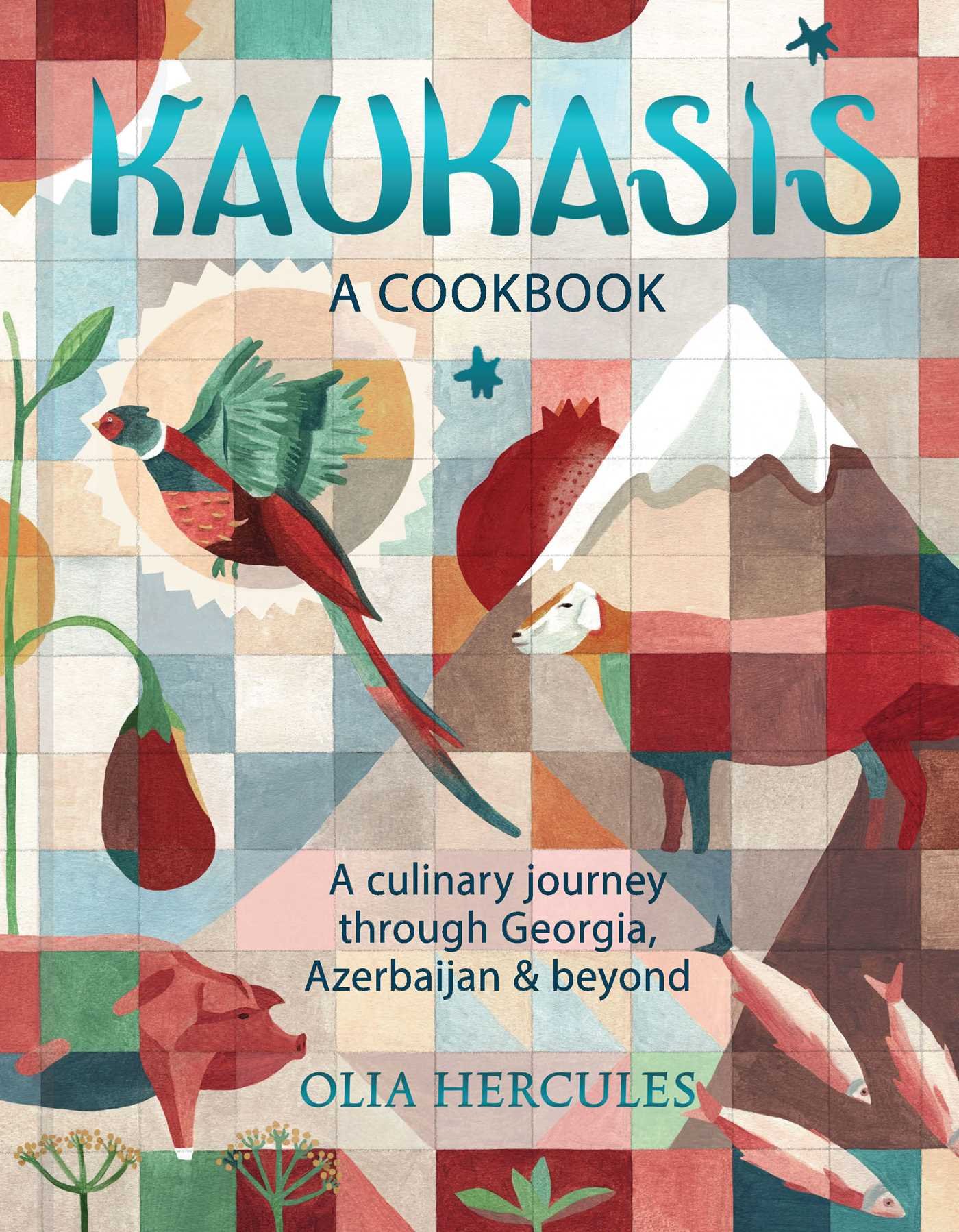 Award-winning cookbook author Olia Hercules takes a culinary trip through the Caucasus—the vibrant region that bridges Europe and Asia —and share the recipes, stories, and striking images of this rich region.

In this gorgeous cookbook, Olia Hercules shares more than 100 dishes that celebrate the food, flavors, and unique culinary heritage of the Caucasus—Georgia, Azerbaijan, Armenia, Iran, Russian, and Turkey. Kaukasis charts Olia's exploration of this unfamiliar area and introduces its wonderful cuisine that combines European and Middle Eastern ingredients in ways that are fresh and new.