AJARA – A HISTORY
The Autonomous Republic of Ajara (also spelled 'Adjara') has seen harsh times as well as times of prosperity. Archaeologists and scientists have traced the region's existence to the Neolithic Age. It has faced the attacks of invaders (including the Mongols and Seljuks) and has numerous times been conquered. Yet the distinct character of the people there remains to this day. Check out a brief history of the region before you go.
700-300 BC: A province of the Colchis Kingdom, colonized by Greeks and Romans. Batumi, then known as Bathus, was a military stronghold for the Roman army. The city of Asparos (present-day Gonio) was the cultural heart of the Caucasus.
2nd Century AD: Ajara incorporated into the Lazika Kingdom (and a minority of Laz people still live there today).
8th Century AD: Ajara divided into two- the Kingdom of Kartli and the Kingdom of Abkhazia.
11th Century AD: Ajara becomes part of the unified Kingdom of Georgia under the protection of Samtskhe-Saatabago rulers.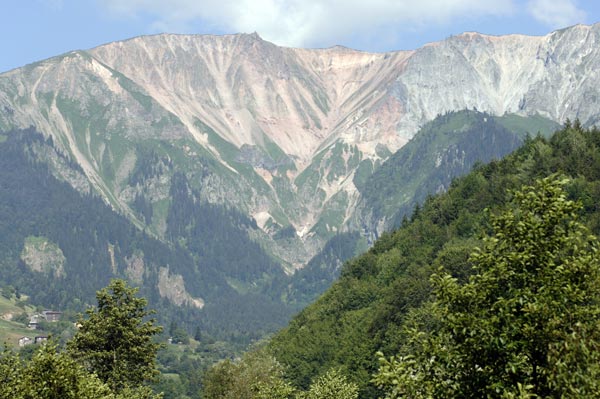 1547: Ottomans invade Ajara, capture Batumi and force Christian inhabitants to flee to other Georgian regions or be forcibly converted to Islam.
1820s: Ajarans recruited to Ottoman Army during the Russian-Turkish War. The region is known now as 'Ajaristan'.
1878: Ajara becomes a part of the Russian Empire. The oppression of Islam sees many Ajarans fleeing into Turkey (named 'Muharijoba' in the Georgian history books). Berlin Congress names Batumi a "free port". Batumi goes on to become one of the most important industrial cities of the east.
1892: First oil tanker ('Markus') leaves Batumi Port for Bangkok. Thereafter, oil is brought via Batumi from the Baku fields.
1918, April: Ottomans recapture Ajara.
1918, December: British fight back the Turkish troops. Prototype parliament 'Mejlis' created, led by Memed Abashidze, to decide Ajara's fate. Many wanted autonomy from Georgia.
1921: Soviets declare the region 'The Autonomous Soviet Socialist Republic of Ajara' as part of an agreement with Turkey to protect the Muslims living there.
The Soviet Years see repressions and the introduction of the socialist ideology.
1991: Georgia declares itself independent from the Soviet Union. The first president, Zviad Gamsakhurdia, appoints Aslan Abashidze as Head of Ajara's Supreme Council hoping he will "win back" the region for Georgia. He doesn't and, with great help from the Muslim community in Ajara, Aslan regains Ajara's autonomy.
The Civil War Years saw Ajara enjoying relative peace and stability.
Following the Rose Revolution in 2003, at which Mikheil Saakashvili came to power (and Aslan Abashidze retired to Russia), Ajara's natural beauty began to be promoted and it was decided to make Batumi and the region the tourist hot-spot it is today.